WRECKAGE FROM THE FIRE receives 2022 End of Year Honors
Daily Vault Names WRECKAGE Indie Record of Year, Honorable Mention
Americana Highways gives WRECKAGE #20 slot best Album of The Year
As 2022 wrapped up, Aaron was honored to see multiple sites award his record, WRECKAGE FROM THE FIRE, with end of year honors. 
Jason Warburg, of The Daily Vault, gave an "honorable mention" to WRECKAGE as 2022 indie record of the year.
Meanwhile, Americana Highways ranked WRECKAGE as the 20th best album of 2022 through their readers' poll.
Thanks to everyone who enjoyed WRECAKGE and stay tuned for more in 2023 and beyond!
TOUR COMPLETE (but merch available): Wreckage Tour, October 2022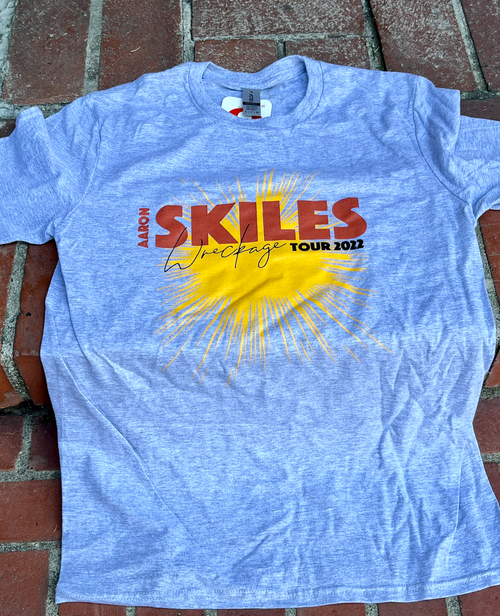 Introducing WRECKAGE FROM THE FIRE, Aaron's new Solo Album
First Single from Aaron's Solo Album, "Love & Guilt"